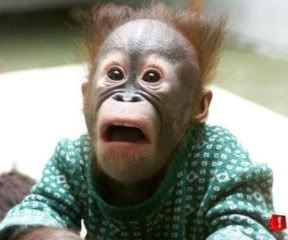 Well, this is something I never really expected to happen. And I have to say I'm a little... anxious?
I'm meeting Kevin tonight for drinks. Yup, you read that right. Kevin. The Ex. The one I've barely had any contact with for the past 4+ years.
Well, there's some family stuff to be dealt with so he's in town from the East Coast for a bit. I had heard about this and thought it'd be nice to send him a short "I'm thinking of you" email. At the end of which I said, "I'm sure you have lots of loving people around you at this time, but if you need a moment away from that, let me know." Totally not expecting him to accept. Not sure why I put it in there, but I did.
He accepted.
I mean, I'm fine with it. I think. I did offer, right? But I totally didn't expect him to accept. So tonight, we're meeting for a drink and some nibbly bits at an "out-of-the-way" place.
Nervous? Not exactly. Anxious? Maybe a little. I'm just... I dunno. It's been 4+ years and the
only time I've spoken to him
was one random night when I had been drinking for about eight hours beforehand. And I don't really remember much from it. Perhaps I should do that again. Which means I should start drinking.... now.
Alright, I'm out. Wish me luck!!